If you are looking for a chiropractic adjustment, look no further than Austin Chiropractic and Rehab!
Whether you are having neck or shoulder pain, pain in the lower back, or another type of symptom related to chronic pain, we can provide an evidence-based treatment protocol that will reduce pain, improve physical function, and enhance your quality of life. Our chiropractor, Dr. McHone, has the experience and training to ensure that you receive the proper diagnosis, as well as the treatment you deserve in order to make a complete recovery.
Learn more about our chiropractic manipulation services below!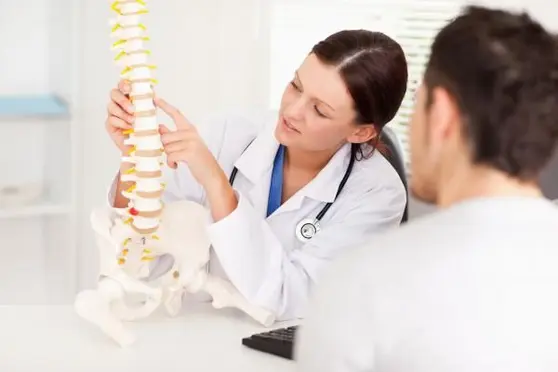 What Is A Chiropractic Adjustment?
A chiropractic adjustment (also known as chiropractic manipulation, manual manipulation, or spinal manipulation) is a type of manual therapy—a treatment done using a chiropractor's hands—that uses the "highly refined skills developed during the doctor of chiropractic's intensive years of chiropractic education."
A chiropractor typically uses his or her hands or an instrument to manipulate the joints of the body, particularly the spine, in order to restore or enhance joint function. Rarely causing discomfort, this often helps resolve joint inflammation and reduces the patient's pain.
During a back adjustment, patients often note immediate, positive changes in their symptoms immediately following treatment!
Different Types Of Techniques We Use
We use two different types of chiropractic adjustments:
-Manual manipulation: a manual therapy technique, your back undergoes quick, gentle stretching of the spinal facet joint. This type of technique is where you usually hear your back "crack" or "pop."
-Activator method: An activator is a small, spring-loaded chiropractic device that Dr. McHone uses to deliver a targeted, gentle thrust to correct spinal misalignments. As this method utilizes a small hand tool, the adjustments are gentle and also free of the "cracking noise" heard during traditional adjustments.
Why Choose Our Austin Chiropractor For A Manual Manipulation?
We take "whole-person" approach for care. At Austin Chiropractic and Rehab, instead of providing treatment that merely masks your symptoms, we discover the root cause of your pain and help to give your body an increased chance of healing itself. Before treatment begins, our Austin doctor of chiropractic does a comprehensive examination that involves taking a complete medical and musculoskeletal history, which often includes orthopedic, neurological and functional exams. Your treatment will largely depend on your diagnosis and the symptoms you are experiencing.
A customized treatment plan for EVERY patient. We believe that every patient is unique. Dr. McHone and his team takes the time to listen to your health concerns, ask questions about your health history and lifestyle. As our patient, we will personally tailor a chiropractic and wellness program designed specifically for YOU. Here, you are not just a number!
Immediate, Same-Day Visits + Walk-ins Available
20+ Years of Experience
Se Habla Español
50k+ Patients Served
We Welcome New Patients of all Ages!
Most Insurances Accepted!
Call Today To Book Appointment For A Same Day Spinal Adjustment In Austin!
Please call our Austin, TX office to learn more about our chiropractic services including spinal manipulation. To get a same day adjustment, please call Austin Chiropractic and Rehab today to learn more about our services or to schedule your appointment. Our chiropractor can help you learn more about our treatment options that can benefit your wellbeing while reducing your pain and discomfort!