Knee Pain Chiropractor Austin
If you are struggling with pain in your knees, realize there is help. Many men and women have knee pain whether from injury or disease. Our goal is to work closely with you to find a holistic, noninvasive treatment plan that doesn't involve pain medications or surgery. However, we can still resolve your knee pain in most cases. We welcome you to visit Dr. Shawn McHone D.C. for an examination and treatment plan in our Austin chiropractic office.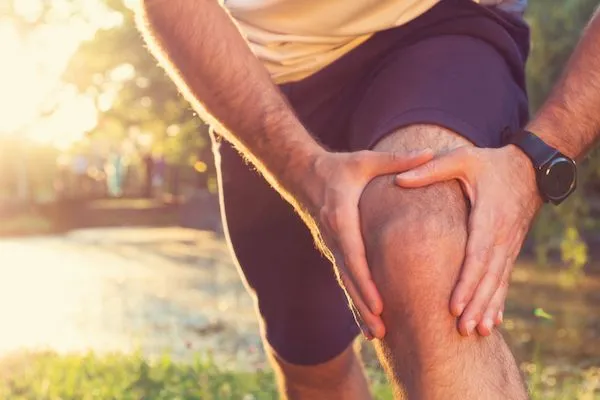 Knee pain can be brought on by disease or injury. It may be caused by many underlying problems as well. Some of the most common causes of knee pain include:
Knee bursitis, a condition in which the bursae, which are fluid-filled sacs in the knee joint, become inflamed. They no longer work to absorb shock from movement, causing pain.
ACL injuries, of all

severities

, can cause knee pain. This condition is common in those who play sports but can occur whenever someone changes direction suddenly with significant force.
A torn meniscus is another type of condition causing knee pain. When the meniscus is torn, often due to twisting a weight-bearing knee, this causes significant pain.
Misalignment of the knee joint can occur as well. This may be due to a dislocated kneecap, a dislocation of the joint or pinched nerves.
Arthritis can also occur. Several types of arthritis can impact the knee causing dull, aching and sometimes intense pain.
How Can Your Knee Pain Chiropractor in Austin Help?
When it comes to working with a knee pain chiropractor, Austin residents can depend on Dr. McHone in our office to provide the most advanced treatment options. We'll provide full diagnostics to determine what the underlying cause of your pain is. We will then recommend a treatment plan to address that concern. Treatments may include:
Chiropractic adjustments work to properly align the joint, reducing nerve pinching and inflammation. We'll create a treatment plan to address the pressure or pain you feel here.
Health and nutritional advice are important. We'll recommend weight loss or nutritional support to help give your body the tools necessary to heal and develop reduced pressure on the knees.
Massage therapy may be necessary to help treat the inflammation that commonly occurs here. Inflammation can limit movement and lead to swelling. However, massage therapy works to stimulate blood flow to the area.
For many patients, knee pain rehabilitation is the best step forward. We will use corrective exercises through physical therapy to help improve the movement of your knees. This helps to strengthen the muscles, ligaments, and tendons and helps to improve the way the joint works. All of this leads to less pain and better mobility.
Contact Austin Chiropractic and Rehab for an Appointment for Knee Pain Treatment in Our Austin Office
Austin Chiropractic and Rehab offers the help you need for knee pain. Contact our team for an appointment in Austin to discuss your needs.