Have you been involved in an automobile accident? If you are searching for a "car accident clinic near me" in the Austin / Travis County area, we encourage you to contact us at Austin Chiropractic and Rehab.
Our Austin
walk in chiropractor
, Dr. Shawn McHone can help diagnose any injuries that you may have received due to the
automobile accident in Texas
. This is critical when it comes to insurance coverage and in any potential legal action that may result.
While any legal claims can take months or years to conclude, having documentation soon following your accident is very important. Austin chiropractor Dr. Shawn McHone will provide a complete initial consultation, exam, diagnosis, and prescribe a treatment program, and document it every step of the way.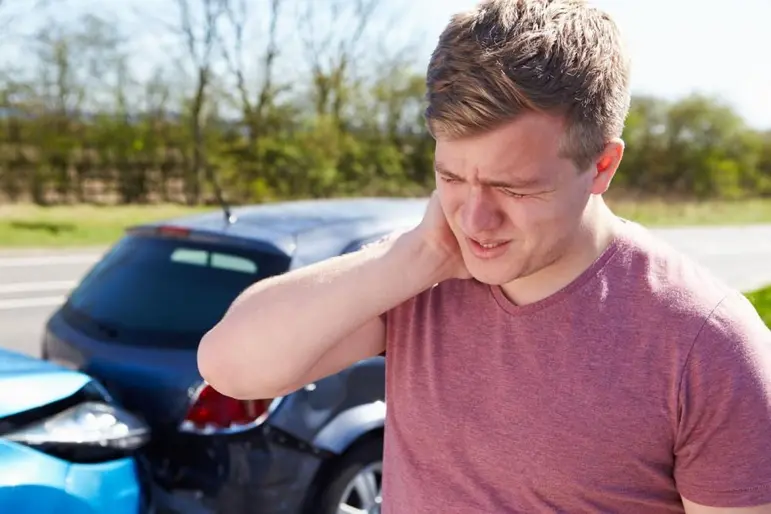 What Does A Car Injury Doctor Treat?
For those looking for an auto accident injury clinic in Austin, it's important to know what types of injuries / symptoms / conditions this type doctor treats.
*Whiplash: One of the most common injuries sustained in car accidents is whiplash. Unfortunately, whiplash can cause problems days or even weeks after an accident. Basically, whiplash occurs when the neck is forced forward then quickly and suddenly snapped back into its original place. This motion can put a significant strain on the spine and can cause problems like neck and back pain, headaches, and even tinnitus.
*Soft tissue injuries: Internal injuries are often difficult to detect because they may not be as visible or painful as other injuries. But soft tissue injuries, like torn muscles, tendons, or ligaments, are extremely serious. Sprains, bruising, and tearing can lead to extreme pain if left untreated. Fortunately, Dr. McHone can easily diagnose these injuries with x-ray services and an exam. These injuries can appear quickly and painfully, so it's important to have them looked at as soon as possible.
*Back and neck injuries: Because of the impact of a crash, back and neck injuries are extremely common. Some common neck and back injuries that could result from a car accident include things like sprains, fractures, disc injuries, and spine injuries. Oftentimes, people in car accidents assume that they're just sore from the impact of the crash and don't see a doctor. But slight soreness could be the result of a more serious injury that could worsen if left untreated. With the right x-ray services and diagnoses, our neck and back pain doctor can treat your injuries properly.
Should I Go To An Accident Clinic Near Me After A Motor Vehicle Accident?
Yes, you should! Injuries may not be noticeable immediately after a car accident, especially if they're internal injuries.
When you seek care quickly, damage can be limited, perhaps preventing a life of chronic pain—Chiropractic treatment benefits are maximized, pain is relieved sooner, and the odds of complete success increase. Even if you only experience some initial soreness or stiffness, it may be an indication of more significant issues.

So seeing a doctor should be a primary concern after an accident to ensure any injuries receive proper diagnosis and treatment. Below are some of the most important reasons why you should search for "auto injury clinic near me" in your local, nearby area immediately after an accident:
Your injury might get worse: Your injuries might be silent, but they could still progress into something severe and debilitating. To give yourself the best possible chance of a full recovery, it is imperative to seek immediate medical attention. Many injuries, such as head and neck injuries, can have serious medical consequences if left untreated, so do not risk your health by postponing your trip to come and see Dr. McHone.
You can begin proper documentation of your injury: If you put off seeking medical treatment, the insurance company might argue that the injuries you are suffering from were not caused by the accident if you wait too long to seek treatment. If you see Dr. McHone soon after the accident, this will strengthen your claim and give you a better chance of recovering compensation.

Why Choose Our Car Accident Injury Clinic In TX?
There are several reasons why you should call our chiropractors if you needing an auto injury clinic in the Austin area:

#1 Free Consultation ($150 value)
You have nothing to lose! Call now!
Our family of highly skilled & compassionate chiropractors will help you decide if chiropractic treatment is right for your accident injuries and if so, what type of treatment will get you feeling better

— FAST!
#2 We Accept Lawyer Liens
#3 We have extensive training in whiplash and soft tissue injuries.
A misalignment of the musculoskeletal system is an underlying cause for many types of body pain. An auto accident injury like whiplash, a pinched nerve or natural wear and tear on the body can lead to misalignments in the spine.
Chiropractic care focuses on restoring alignment to the musculoskeletal system for natural relief through advanced techniques. Whether you suffer from foot plantar fasciitis or shoulder with a herniated disc, we can help you find true relief with less treatment.
#4 Our doctor is board certified in rehabilitation and strengthening.
We focus on active and goal-oriented care. Dr. McHone will use your self-determined goals through an individualized treatment plan. You will be taught proper movement patterns, postures and ergonomics, and injury prevention strategies to accelerate your healing process. Dr. McHone will create an individualized treatment plan to help you reach your lifestyle goals. Treatment often includes:
Balance Exercises
Stretching and stability exercises
Exercises to increase endurance and strength
Pain reduction and elimination

Are You Looking for An Auto Injury Accident Clinic Near You in Austin Texas? Call Us Now For An Appointment!
A visit to Austin Chiropractic and Rehab can help provide you with the answers you need and a peace of mind.
If you or someone you know has been involved in an automobile accident, even if there is only initial stiffness or soreness, contact our chiropractor near you Austin Chiropractic and Rehab today at 512-883-1538 and make an appointment. Stop searching for a "car accident clinic" - we can help put you on the road to recovery!