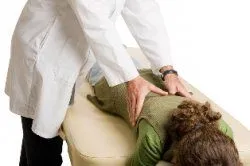 Austin chiropractor Dr. Shawn McHone dedicates his life to providing the most effective and advanced chiropractic care to each of her patients so they can live active, headache- and pain-free lives. In addition to treating thousands of patients, Dr. McHone has spent extensive amounts of time in post-graduate training, learning advanced and precise forms of chiropractic treatment methods.
All of the different techniques he employs have the same goal: enabling patients to recover from debilitating pain and live life to the fullest. Dr. McHone never gives up on patients, he is 100% committed to helping patients find relief and get their lives back.
Chiropractic Techniques & Therapies We Use
Austin chiropractor Dr. McHone has extensive training and experience in each of the following chiropractic techniques. After carefully evaluating the needs of each patient, whether a person needs relief from back pain, sciatica, a migraine headache, or any other painful condition, he employs the technique best suited to the situation.
Rehabilitation and Strengthening
Dr. McHone incorporates rehabilitation and strengthening into every treatment plan. Every rehabilitation plan designed by Dr. McHone is customized to the needs and goals of each patient. The plans almost always include low-tech rehabilitative exercises using kettle bells, foam rollers, stretching bands, and other standard gym equipment to enable patients to perform their exercises at home or their own gym.
Activator Method
An Activator is a small, spring-loaded chiropractic device that Dr. McHone uses to deliver a targeted, gentle thrust to correct spinal misalignments. As this method utilizes a small hand tool, the adjustments are gentle and also free of the "cracking noise" heard during traditional adjustments.
McKenzie Exercises
Developed by New Zealand doctor, Robin McKenzie, this is a total system of evaluating, treating, and preventing pain that uses an array of gentle exercises. This form of treatment relies heavily on the patient's participation in these exercises for healing and strengthening.
Contact Our Austin Chiropractic Clinic For An Appointment!
For more information about these techniques, or our nutrition counseling, please call us at 512-451-0115. Dr. McHone is 100% committed to relieving your pain and helping you get your life back.