Unable to move your neck normally? Finding it difficult to swallow? Have unexplained stiffness in your neck muscles? If this sounds like you, then you are suffering from neck pain and a possible neck injury. Our Austin chiropractor, Dr. Shawn McHone, is available to treat your neck pain and neck injuries here at Austin Chiropractic & Rehab.
Whether you are dealing with chronic neck pain, whiplash, or a stiff neck, let us help you find natural relief. Find out more about how our chiropractors can assist you today.
---
QUICK LINKS
---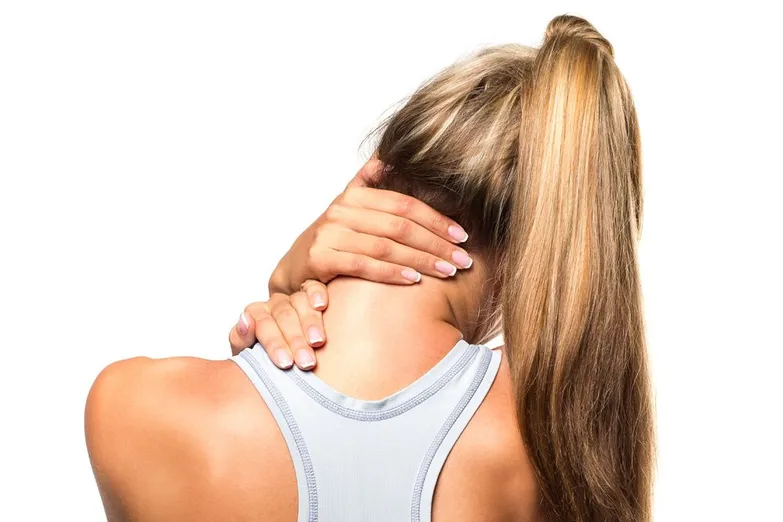 Austin Chiropractic Treatments for Neck Pain Relief
When you have pain in your neck, it's important to resolve it swiftly and safely to avoid damage to the spine or head. Additionally, you want to seek medical attention to get a proper diagnosis for your neck pain as this can be a sign of a serious health condition. For neck pain treatment, we begin with a comprehensive chiropractic exam. Using the latest diagnostic methods matched with evidence-based treatment protocols, our chiropractors can put you on the right track for neck pain relief.
Our Austin chiropractors use a personalized treatment plan to determine the best route of care.
Other treatments we offer help to minimize neck pain and injuries. These include corrective exercises and nutritional counseling which focus on your whole-body health and wellness, you can help support your neck and protect it against future pain. Corrective exercises help you maintain proper posture and musculoskeletal alignment so you are less likely to re-injure your neck. With nutritional counseling we can help you build up your muscle strength through diet.

Natural, Nonsurgical Neck Pain Relief In Austin
Once your neck injury is diagnosed and treated you will be able to find all-natural pain relief. This is the optimal outcome for anyone hoping to avoid neck surgery or painkilling drugs.
To continue experiencing pain relief in your neck and upper shoulders, we recommend regular chiropractic care. Through consistent adjustments to your musculoskeletal system, you boost the body's immunity to protect against future neck injuries and neck pain. Routine chiropractic treatments also enable our chiropractor to monitor for reoccurring injuries that could lead to new neck pain.
Call Our Chiropractor in Austin Near You for Neck Pain Treatment
If you are ready to start all-natural and effective neck pain treatment, we want to help you. Austin Chiropractic & Rehab is a leading chiropractic provider serving the patients of Austin, TX. In addition to neck pain relief, we also offer treatment for sports injury treatment, auto accident injury, and personal injury including workplace injuries.
Contact our office at 512-451-0115 to schedule your chiropractic visit with Dr. McHone today.
---
5 Common Neck Pain Questions Finally Answered
Are you suffering from neck pain? Austin Chiropractic & Rehab is here to help. Our Austin chiropractor, Dr. McHone, has helped thousands of patients suffering from moderate to severe neck pain and stiffness in Austin for more than 30 years.
Here are the top 5 most common questions asked about neck pain.
What Causes Neck Pain?
The top 3 causes of neck pain that we see often at our chiropractic office include:
1. Whiplash
2. Postural problems
What Symptoms Are Associated With Neck Pain?
Neck pain symptoms can vary widely. Common symptoms usually involves one or more of the following:
Stiff neck. You may be unable to move your neck from side to side or up and down due to sleeping incorrectly or even due to text neck.
General soreness in one spot or area on the neck.
Radiating pain from the neck into the shoulders and arms & might feel like it's burning or searing.
Tingling, numbness, or weakness. There could be a "pins-and-needles" sensation.
Neck Injuries can cause headaches, numbness in your arms or legs, loss of flexibility, back pain, dizziness, and arm weakness.
Can Neck Pain Be A Sign of Something More Serious?
It is common for people to experience neck pain from time to time. In most cases, neck pain is not a sign of something more serious. People can often treat their pain using home remedies and neck stretches. However, if your pain is severe, has persisted for some time, or feel it's getting worse, it is best to see a nearby chiropractor or your existing medical practitioner to rule out something more serious.
Is It Good To Go To A Chiropractor After A Car Accident?
If you're asking, "Is it good to go to a chiropractor after an accident?" the answer is yes. You should see a chiropractor or a medical professional following an auto accident.
While almost everyone will experience sore muscles and/or body aches after a crash, it's not always apparent within a few hours.
If you're wondering how long you should wait to see a chiropractor after an accident, we advise any individuals hurt in a car accident to see a doctor no more than 72 hours after the incident. In my experience, patients receiving care earlier are able to reduce the pain and swelling and begin early return of normal joint function and alignment.
When you visit our Austin chiropractic office, we'll be able to tell you not only why you're likely experiencing your neck pain, but also how to stop the pain response and prevent it in the future. All pain is serious when it affects your quality of life, and every patient of ours is treated with equal care and concern.
Neck Pain Chiropractor or Massage?
When patients ask me which is the better option "Neck pain chiropractor or massage", the answer we give is: it depends.
It is important to always treat the cause of the pain. When someone has a subluxation or pinched nerve, massage will not likely correct the spinal problem.
As healing progresses, a massage can help restore flexibility and improve circulation. Both of these options provide healing with chiropractors focusing on the nervous system and massage therapists the soft tissue. Both share the common goal of restoring an individual's health and wellness. However, each uses a different approach.
Chiropractic treatment involves the gentle re-alignment of the musculoskeletal system, which includes the spine, muscles, tendons and joints.
Chiropractic treatment is performed by a Doctor of Chiropractic (D.C.), who focuses on the alignment of the spine and specific joints. Chiropractors use their hands or specialized tool(s) to apply controlled pressure to an affected area. Research has shown that chiropractic adjustments are a safe and effective treatment option for the relief of neck pain.
A massage, performed by a licensed massage therapist, involves applying direct pressure to soft tissue or muscle groups to relieve pain and promote healing and wellness. Massage therapy, on the flip side, focuses on the stimulation of muscles and is not used to treat pain associated with the spine, joints or tendons.
However, many find that receiving a combination of both a massage and chiropractic treatment leads to additional healing and helps decrease discomfort and inflammation. All in all, chiropractors are trained to evaluate and diagnose the injuries of the spine and determine if further testing is needed. Pain is the body's way of signaling us that something is wrong and needs correction.
If you're only experiencing mild discomfort, a massage session might be all you need to improve your symptoms. However, if your pain persists after a traumatic event like a car accident, it's in your best interest to see a doctor or chiropractor near you for neck pain evaluation and treatment.
Our Approach at Austin Chiropractic & Rehab in Austin
When you become a patient at Austin Chiropractic & Rehab, you'll be in great hands from your very first visit. Our Austin chiropractor, Dr. McHone, and dedicated staff will take a tailored approach to find your underlying alignment problems and provide the appropriate treatment plan that will restore proper motion to the spinal joints of the cervical spine (neck), help reduce tension in the surrounding muscles, decrease pain, and speed up the body's natural healing ability.