If you've been involved in an automobile accident, we encourage you to contact our car accident doctors at Austin Chiropractic and Rehab.
We can help diagnose any injuries that you may have received and attributed them to the automobile accident. This is critical when it comes to insurance coverage and in any potential legal action that may result. While any legal claims can take months or years to conclude, having documentation soon following your accident is very important.
Austin chiropractor Dr. Shawn McHone will provide a complete initial consultation, exam, diagnosis, and prescribe a treatment program, and document it every step of the way. Learn more about our Austin car accident injury doctor and our services below.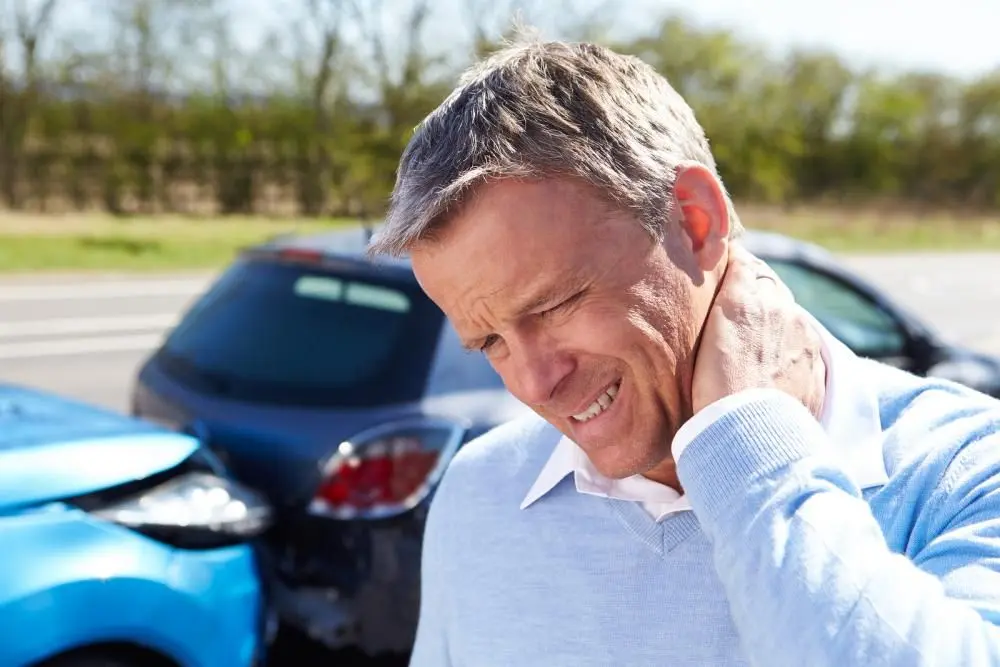 Common Auto Injuries Our Austin Car Accident Doctor Treats
Auto accidents and trauma are a common cause of misalignment of your upper two neck vertebrae creating a potential "CHOKE" point. This can result in a decrease in circulation and nerve function to your brain. Our Austin car accident doctors can help with:
· Pain between your Shoulders
· Blurred Vision
· Ringing in your Ears
· Dizziness
One of the most common auto accident injuries is whiplash, a straining of the neck. This often occurs in an auto accident because, in the sudden impact of many incidents, the head can move rapidly back and forth or side to side on the neck. This can cause a variety of issues ranging from headaches and sleeplessness to immobility of the neck and/or shoulder area. An auto accident can also create disc problems and can cause trauma to the neuromuscular system in the neck and spine. Because this is such a complex system, it can affect other areas of the body, including tingling or numbness in the extremities.
If you experience any of these symptoms, seek treatment from an auto accident injury chiropractor near you immediately.
---
RELATED:
---
How Our Austin Auto Accident Doctors Can Help
After an exam and diagnosis of the core cause of your discomfort, our individually prescribed care from our Austin car accident chiropractor seeks to realign the neck and spine area to restore it to optimal performance. This allows the body to re-establish balance and wellness. Results can be long-lasting and are accomplished without drugs or surgery. Most major insurance programs cover our chiropractic care and many of our patients not only find it effective but rejuvenating.
Chiropractic adjustment - Chiropractic adjustment can help restore normal spinal alignment and function while relieving nerve impingement.
Corrective exercises - A personalized program of corrective exercises can help your soft tissues regain their strength and flexibility without developing adhesions.
Massage therapy - Massage therapy can boost circulation to injured tissues while relieving pain and inflammation without drugs.
Physiotherapy - Heat, cold and other physiotherapy techniques can promote natural pain relief and get swelling under control.
Why Choose Our Austin Car Accident Chiropractor For Help?
#1 Free Consultation ($150 value)
You have nothing to lose. Call now!
Our family of highly skilled & compassionate Austin car accident doctors will help you decide if chiropractic treatment is right for your accident injuries and if so, what type of treatment will get you feeling better

— FAST!
#2 We Accept Lawyer Liens
#3 We have extensive training in whiplash and soft tissue injuries.
#4 Our doctor is board certified in rehabilitation and strengthening.
Make an Appointment for Car Accident Treatment In Austin Today
When you seek care quickly, damage can be limited, perhaps preventing a life of chronic pain. Chiropractic treatment benefits are maximized, pain is relieved sooner, and the odds of complete success increase. Even if you only experience some initial soreness or stiffness, it may be an indication of more significant issues. A visit to Austin Chiropractic and Rehab can help provide peace of mind.
If you or someone you know has been involved in an auto accident, even if there is only initial stiffness or soreness, contact our Austin car accident chiropractor at 512-883-1538 and make an appointment.