Welcome to Austin Chiropractic & Rehab: #1 Chiropractor in Austin, TX.
Nonsurgical Pain Relief + Accident Injury Rehabilitation for Travis County

SINCE 1991
When you need effective pain relief for discomfort in your back or other joints or injured yourself in a car accident, Austin Chiropractic & Rehab is here to help! Our chiropractors offer gentle, non-invasive treatment for injuries and chronic pain. We've been serving Austin and nearby area for over 20 years!
Call Now! 512-451-0115
20 Years of Providing Hope For Those in Chronic Pain
Serving Central & North Austin, North Loop, Hancock & Surrounding Communities
If you're experiencing chronic pain, we see you, and we truly want to help. Led by Dr. Shawn McHone, we have treated over 50,000+ patients with all types of health conditions — from lower back pain and sciatica, to herniated discs, pinched nerves, sports injuries and many more. Our services include:
Physiotherapy
Massage Therapy
Austin's Premier Car Injury Doctors
100% Patient Satisfaction. Best In The Area.
Austin Chiropractic & Rehab is the premier accident injury rehabilitation clinic for people that have been injured in vehicle accidents, work-related accidents and slip & fall accidents. Our chiropractor is exceptionally trained in the treatment of pain from accident injuries, such as whiplash, neck/back pain & soft tissue injuries. We can assist you, no matter what type of treatment you may require!
If you were injured in a car accident in Austin, call us right now 512-451-0115!



We Treat All Types of Pain Symptoms & Conditions
50k+ Patients Served. All Ages Welcome.
From back pain & accident injuries, to more complex health problems, our chiropractic team has have 20+ years of success in bringing lasting pain relief to patients of all ages throughout Travis County for:
Upper, Mid, Low Back Pain
Accident Injuries (Car Accidents, Sports, Work Injuries)
Neck & Shoulder Pain
Sciatica
Herniated Disc
Whiplash
Headaches & Migraines
And More!
OUR APPROACH
Why Choose Us For Nonsurgical Pain Relief in Austin?
We are not just chiropractic. We are an integrated, multidisciplinary practice. That means we utilize a combination of treatments and therapies—from manual adjustments and McKenzie exercises, to accident & injury rehab and more— to treat all types of ailments.
We take "whole-person" approach for care. At Austin Chiropractic & Rehab, we take a holistic approach when treating each patient. That means we look at all of the root factors that are possibly causing your pain, as opposed to just treating the symptoms. Our goal is to find and correct the underlying causes of your pain and discomfort to help you feel like yourself again, but more importantly, to help you live a pain-free life!
A customized treatment plan for EVERY patient. We believe that every patient is unique. Dr. McHone and his team takes the time to listen to your health concerns, ask questions about your health history and lifestyle. As our patient, we will personally tailor a chiropractic and wellness program designed specifically for YOU. Here, you are not just a number!
There is no obligation - We want to ensure we can help you before requiring a financial commitment for further treatment. Whether you schedule an appointment or need a walk-in chiropractor for a same day visit, we are committed to helping you relieve your pain and restore your health to optimal wellness!
Low cost chiropractic care - We're one of the most affordable chiropractic offices in Austin, offering low cost payment plans and accepting most insurance providers, including BC/BS, Aetna, Anthem, United Health Care, Travelers, & Medicare, just to mention a few.
Our patients love us! We're proud to have earned the Patients' Choice Award for our top chiropractic work in ATX, based on reviews and rankings from our patients. But don't take our word for it. Make an appointment and come in and see why we're Austin's choice for quality, effective chiropractic care for over 20 years!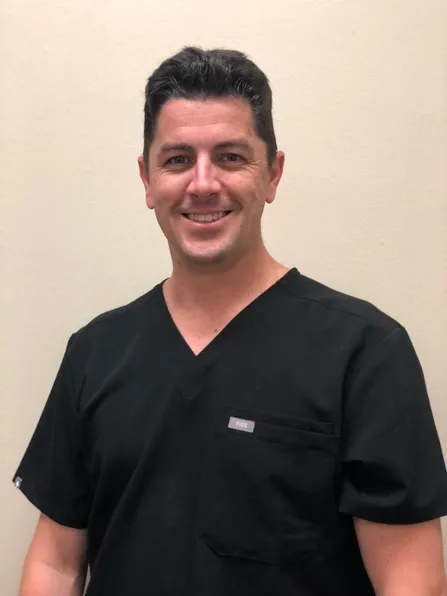 What Sets Us Apart
Our mission is to find the root cause of your symptoms and help you to relieve your pain, restore range of motion, and improve the overall physical function of your body.
Dr. McHone, DC, has extensive training from some of our country's foremost authorities on the relief of back and neck pain. He spends many hours each year attending postgraduate seminars to learn about the latest treatments for pain, new diagnostic technologies, and new perspectives on chiropractic treatment.
2022 TCA District 8 Doctor of the Year- Presented for Outstanding Patient Care and Service to TCA and Chiropractic in Texas
20+ Years of Experience
Se Habla Español
50k+ Patients Served
We Welcome New Patients of all Ages!
Most Insurances Accepted
We offer affordable self pay rates & flexible payment options
100+ 4.8- Star Reviews On Google


Pain relief is a phone call away.
Call Our ATX Chiropractor For An Appointment Now!

If you live in or near Austin and you're experiencing pain, Dr. McHone and our team is here to help you get out of pain with fast and effective relief! Call our chiropractic office at 512-451-0115 and learn how to improve your posture and relieve your pain! We are conveniently located in the heart of Austin just off I-35 and north of Hyde Park, at 5775 Airport Blvd. #300.