Work Injury Treatment in Austin, tX
Without proper treatment, injuries sustained on the job can severely impact your livelihood and quality of life. When you suffer a work injury, one of the first things you should do is immediately seek quality medical care to reverse the damage and attempt to fully heal your injuries. Thankfully, you can acquire an assessment and treatment from Dr. Shawn McHone, an Austin chiropractor, to jumpstart the healing process.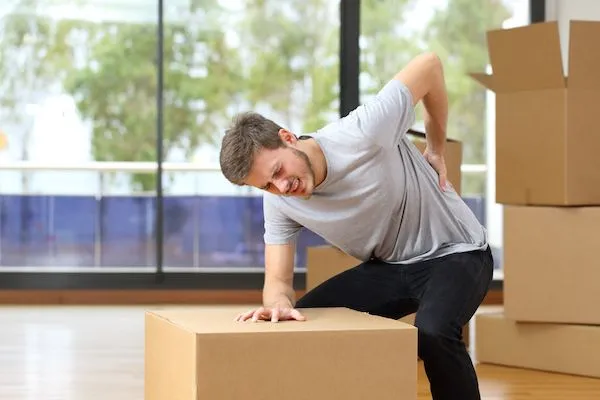 Carpal Tunnel Syndrome and Other Work Injuries
Dr. Shawn McHone treats a full range of work injuries to help patients recover their mobility, range of motion and quality of life. Injuries may occur instantly due to a fall or other types of trauma or develop slowly due to repetitive strain. Carpal tunnel syndrome, for example, causes pain in the hands, wrists and forearms due to repetitive wrist movements often performed on the job. Our team will fully assess your health condition to determine the type of work injury you have suffered before finding the appropriate level of treatment.
Work Injury Treatment Options
To properly perform work injury treatment Dr. Shawn McHone, your Austin chiropractor, must determine the full extent of the damage to your affected bodily areas. You will then receive targeted treatments to help reduce pain and discomfort while facilitating the healing process. We regularly perform active release techniques for muscle injuries and chiropractic adjustments for skeletal damage. Our team will always take your feedback into consideration while performing the chiropractic care routines.
Importance of Timely Care for Work Injuries
If you wait to acquire care from Dr. Shawn McHone for your work injuries, you may suffer complications that cause pain levels to increase. The complications could also increase your risk of failing to heal fully from the initial injury. Without a full course of work injury treatment, you are more likely to sustain similar injuries in the future, especially when dealing with repetitive strain issues.
Visit Our Chiropractor in Austin for Work Injury Treatment
We work hard to help you quickly heal from injuries sustained at your place of employment. Even after healing from your initial injuries, you will have the chance to return to your Austin chiropractor anytime you need additional support. We are always available to help you reduce pain, improve mobility and otherwise recover from a work injury.
If you are ready to schedule an appointment to have your work injury assessed and treated, contact our team at 512-451-0115.